For English scroll down.
La Universidad de Barcelona
La Universidad de Barcelona es la universidad pública principal de Cataluña, con el mayor número de estudiantes y la oferta formativa más amplia y completa. Además, es el principal centro de investigación universitario del Estado y uno de los más importantes de Europa, tanto por el número de programas de investigación como por la excelencia lograda en este terreno.
Estrechamente vinculada a la historia de Barcelona y de Cataluña, la UB combina los valores de la tradición con el hecho de ser una institución innovadora y de excelencia en el ámbito docente. Es una universidad urbana, abierta y cosmopolita como la misma ciudad de Barcelona.
¡Os invitamos a conocer la Universidad de Barcelona!
La UB, hoy
Conoce las cifras que sintetizan la actividad de la Universidad de Barcelona: su posicionamiento en las clasificaciones internacionales más importantes que valoran la docencia y la investigación; los premios y las distinciones concedidos a la comunidad universitaria; los antiguos alumnos más destacados, así como la actividad y la presencia internacionales de la UB. Conoce también, y de primera mano, la experiencia del alumnado de la Universidad.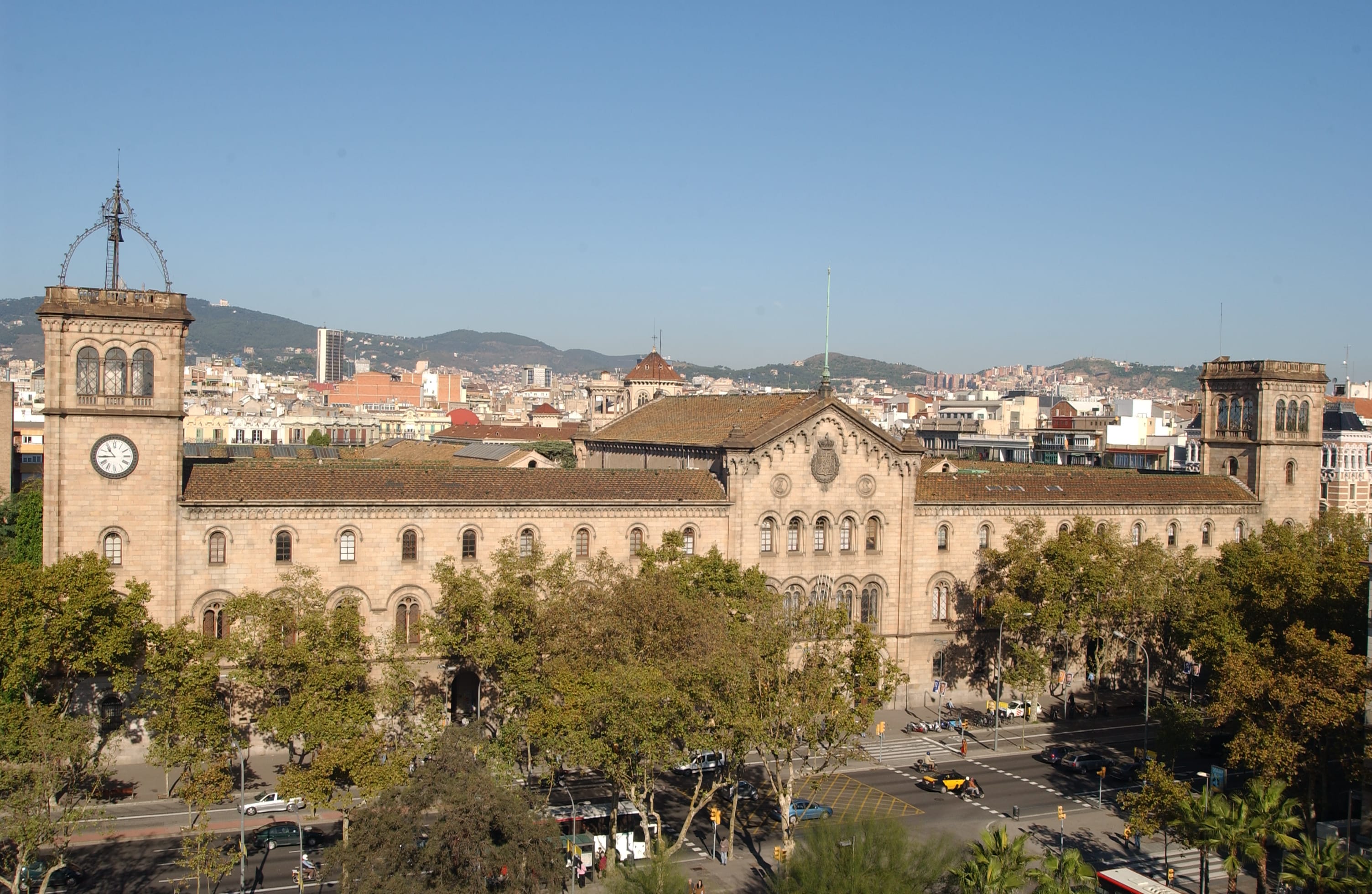 La UB en cifras
16 facultades
9 centros adscritos
74 grados
157 másteres universitarios
97cursos de extensión universitaria
215 diplomas de especialización/posgrado
350 programas de máster
709 cursos de formación contínua corporativos y en abierto (IL3)
878 proyectos de investigación activos
5.741 publicaciones científicas
5.696 profesores e investigadores
62.696 estudiantes
662.774 m2 de superfície construida
16 bibliotecas
¿Cómo somos?
Descubre los hechos más relevantes de nuestros 564 años de historia, cómo se integra la Universidad en la ciudad de Barcelona, nuestros seis campus distribuidos por toda la ciudad, los departamentos, facultades y escuelas que la componen y los compromisos de la Universidad con la sociedad, y realiza una visita virtual por el Edificio Histórico de la Universidad de Barcelona.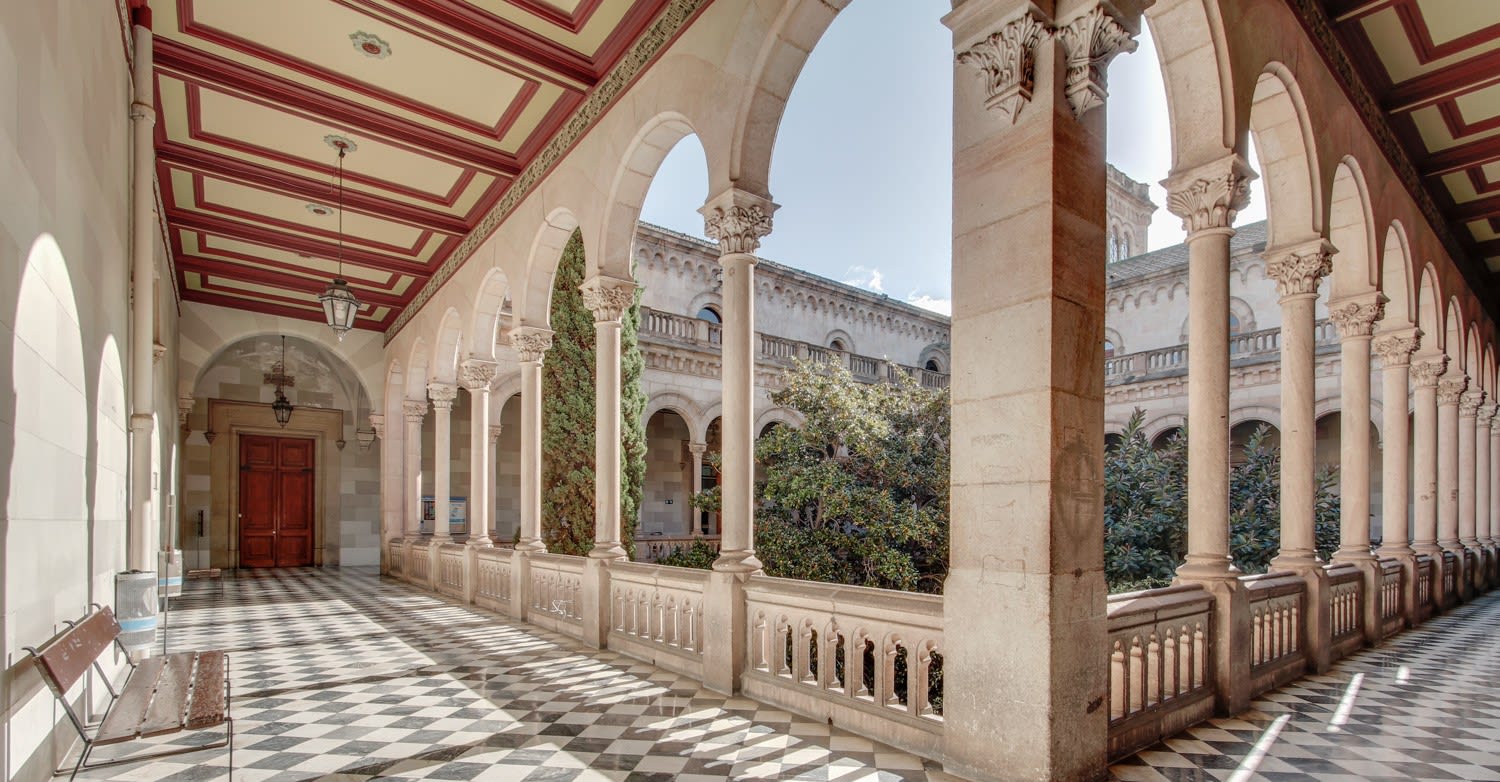 Investigación
La Universidad de Barcelona es líder en la investigación universitaria del Estado español. Por número de publicaciones, la UB es la segunda institución estatal después del CSIC, según el Third European Report on S&T Indicators, 2003.
Las directrices de la política de investigación se establecen en los vicerrectorados del Área de Investigación y la gestión se realiza con el apoyo de la Oficina de Gestión de la Investigación (OGR), que gestiona los programas estatales, la Oficina de Proyectos Internacionales de Investigación (OPIR), encargada de la gestión de los proyectos de investigación financiados a cargo de la Comisión Europea,, y la Fundación Bosch i Gimpera (FBG), a cargo de las relaciones con las empresas y la transferencia de conocimiento. Los Centros Científicos y Tecnológicos (CCiTUB) agrupan los centros de la UB que apoyan la investigación tanto en la universidad misma como en instituciones públicas o privadas.
La ciudad que te encontrarás en torno a la Universidad
La UB es una universidad urbana, abierta y cosmopolita, como la ciudad de Barcelona, donde tiene distribuidos sus diversos campus. Eso hace que actúe en el entramado urbano como dinamizadora de su entorno y que se haya convertido en un centro de actividad cultural en el sentido más amplio.
La Universidad despliega sus campus a lo largo del entramado urbano y alimenta, así, una relación de interdependencia entre la institución y la ciudad. Esta relación aporta un ambiente de animación humana y cultural en determinadas zonas de la ciudad y permite a los miembros de la comunidad universitaria disfrutar de los servicios que ofrecen tanto la ciudad como la propia.
The University of Barcelona
The University of Barcelona, founded in 1450, is a comprehensive higher education institution that presents deep academic tradition coupled with frontier scientific knowledge. It is located in the city of Barcelona, one of the main cosmopolitan hubs in the Mediterranean and indeed in Europe. The University of Barcelona's sixteen centres, clustered into six main campuses, are spread over the city and completely integrated into the urban life. Thus the majority of which are located within the city itself. The city itself becomes the campus of the University.
Being one of the biggest universities in Spain, the University of Barcelona welcomes a large number of students from both Spanish universities and abroad every year. It has over 44.000 undergraduate students and almost 19.000 master and postgraduate students and doctoral candidates. Almost 15% of the students are from overseas and of over 122 different nationalities.
As a public institution, the University of Barcelona, focused on academic excellence, is committed to training and preparing the present and the next generation of global citizens—professionals, researchers, entrepreneurs, leaders—with the capacity to work at the highest level anywhere in the world. At the same time, University of Barcelona's commitment to research has positioned it first in Spain in International rankings; and as one of the most prestigious universities in the world regarding research impact.
The University of Barcelona has an international vocation, thereby is a member of leading worldwide university networks, including the League of European Research Universities (LERU), the COIMBRA group (CG) and the coordination of the Arab-Euro Conference on Higher Education (AECHE). It has over 2.800 International agreements, including agreements with 82 of the top 200 universities in the world (Times Higher Education Supplement).
Why choose the University of Barcelona?
It is the top-rated Spanish university in the most prestigious international university rankings.
It is among the 25 best universities of the world with more than 400 years of history.
It is situated in Barcelona, one of the best university cities in the World.
It offers a wide range of course offerings: bachelor's degree courses, master's degree courses, doctoral programs and other specific courses and programs.
Wide range of courses:
The University of Barcelona offers future students a wide range of courses in almost all areas of knowledge tailored to their needs:
·73 bachelor's degree courses.
Adapted to the requirements of the European Higher Education Area (EHEA), students will also have the option of enrolling in dual pathways and completing two different degree programs at the same time.
Two degree courses are taught wholly in English (International Business and English Studies) and five are taught partially in English.
·More than 140 official university master's degree courses.
Those courses, including interuniversity degrees and Erasmus Mundus degrees, offer graduates either a professional or a research pathway, and allow them the access to doctoral programs.
Adapted to the requirements of the EHEA, those courses are distributed into five branches of knowledge: Arts and Humanities, Education, Experimental Sciences, Health, and Social Sciences.
Twenty-four master's degrees are taught entirely in English—six of them through the Erasmus Mundus programme.
·More than 400 UB-specific master's degree courses and postgraduate diplomas.
Face-to-face, blended or distance, those courses are designed to polish graduates' skills and abilities so that they can specialize in a professional area and prepare professionals who are looking to retrain.
·48 doctoral programs.
Aimed at the advanced training for the student in research techniques through an organized set of educational activities and research which, prior to the preparation and the doctoral thesis defence, results in obtaining a doctoral degree. Each year more than 750 doctoral theses are submitted.
As the University of Barcelona is aware of the need to complement, extend and update knowledge in a changing world, it provides a series of other courses, as the Study Abroad program, the University of Barcelona International Summer School, or the courses on Spanish language and culture offered by the Institute of Hispanic Studies.
Besides those academic programs, the University of Barcelona offers a wide range of services and facilities to the students, as the academic counselling and career services, more than 100.000 square meters of sports facilities, a network of seventeen libraries or a set of residences halls and other housing facilities.